A journey in search of perfection, for a new Chocolate experience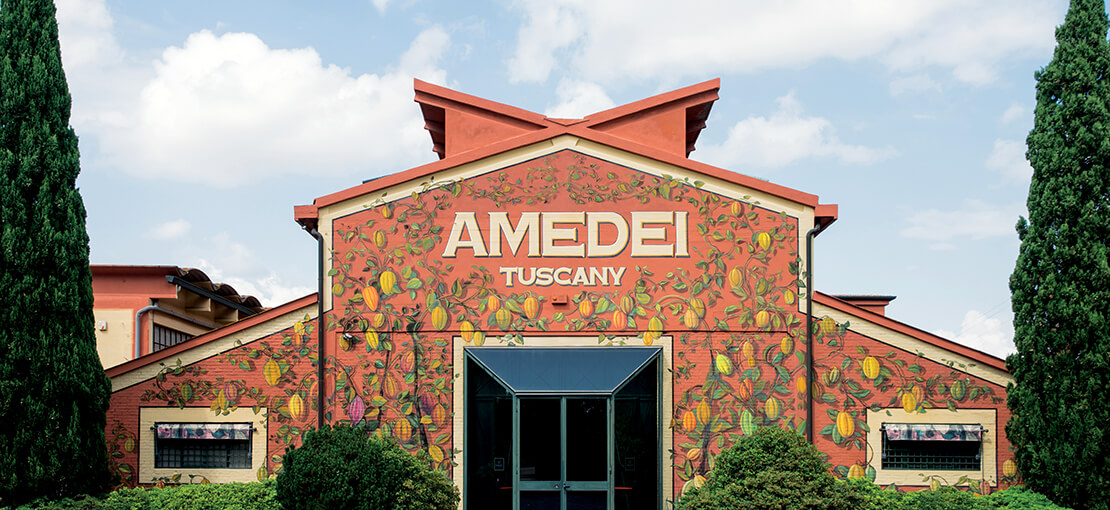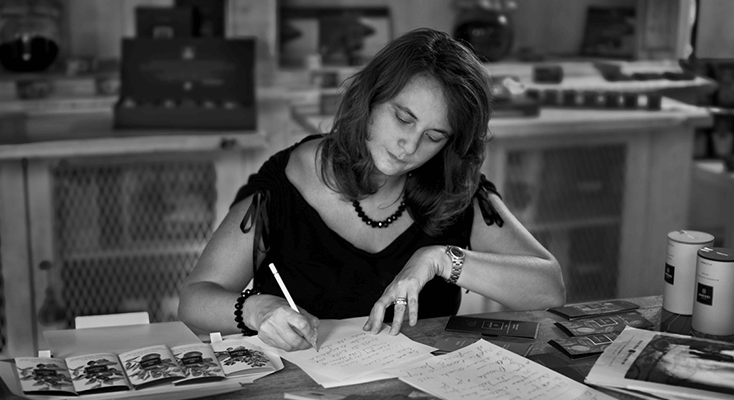 Amedei's journey starts with foundress Cecilia Tessieri's small artisanal laboratory and her commitment to excellence. A search that gradually developed through study, passion and the rediscovery of ancient processing techniques.
An adventure that has led us far away, to the remote lands where Amedei found the world's most precious cocoas and started processing their rare beans, always keeping full control of the whole production chain.
Toscano Black 70, the first bar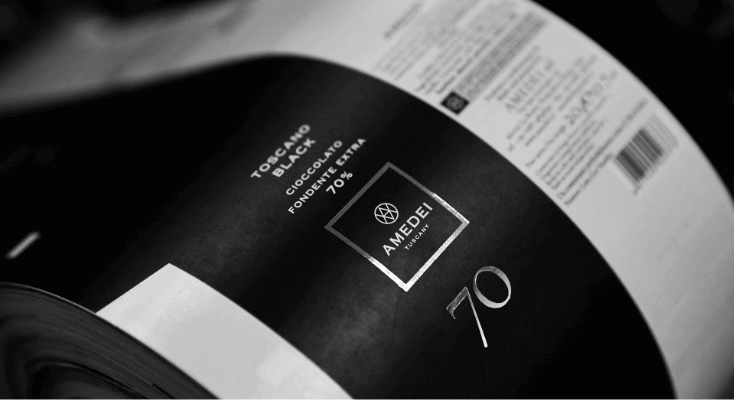 The raw cocoa pods selected by Amedei on plantation are harvested and sent directly to Tuscany, land of creativity and genius, to be turned into true art pieces by our chocolatiers, who masterfully dose and hand-process a small number of selected ingredients.
This is how Amedei's very first creation was born, too: Toscano Black 70, a 70% extra dark blend, perfectly balanced and characterized by a unique aroma profile with hints of tobacco, roasted malt and cedar wood.
Toscano Black 63, the first golden bean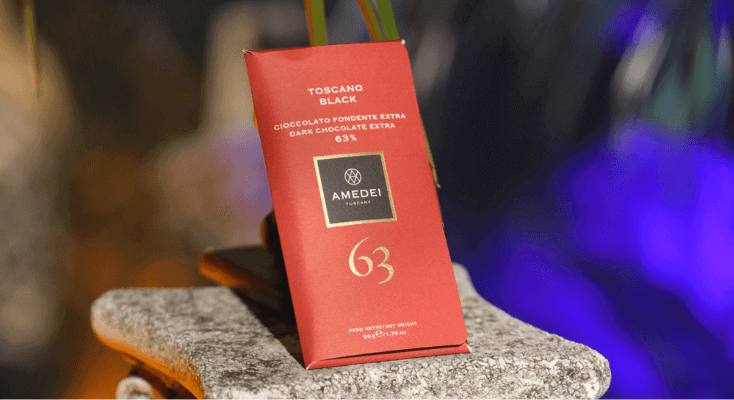 Amedei won the first Golden Bean with Toscano Black 63 at London's Academy of Chocolate, one of the world's most qualified institutions in the sector.
Over the years, the Academy has awarded Amedei's chocolate with the highest number of Golden Beans among all chocolate manufacturers.
Blanco de Criollo, the small-batch chocolate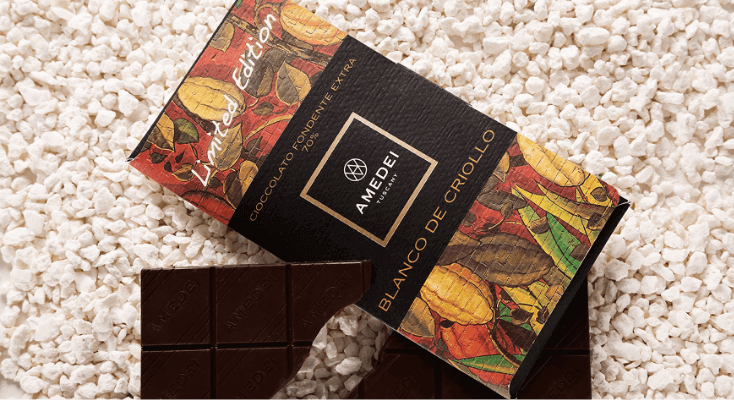 The highest expertise combined with the experimenting innovation of new blend creation led Amedei to the production of Blanco de Criollo.
A small-batch bean-to-bar chocolate in which the search for the wildest and most aromatic cocoas meets the care of the most expert chocolate makers, the only ones who can tame such precious beans and turn them into a real gourmet chocolate.
Acero 95, the innovative blend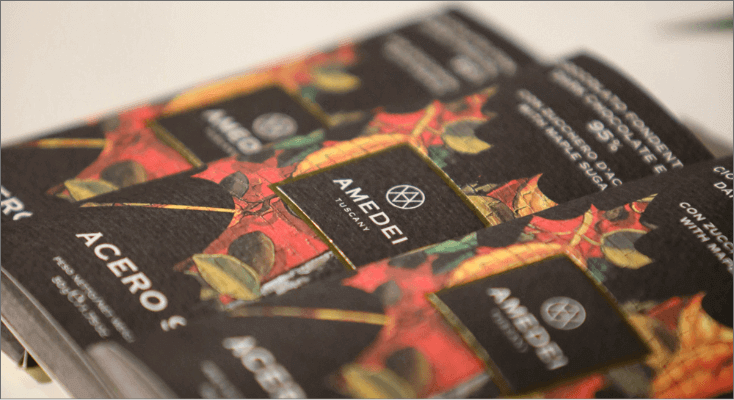 Our laboratories are where the tradition of careful hand work combines with innovation. Amedei challenged its own philosophy and expertise by creating a 95% dark chocolate with a strong, amabile flavor.
This product's groundbreaking innovation lies in the substitution of cane sugar with maple sugar, a precious ingredient with a refined sweet taste.
Toscano Brown, 8 times Tavoletta D'Oro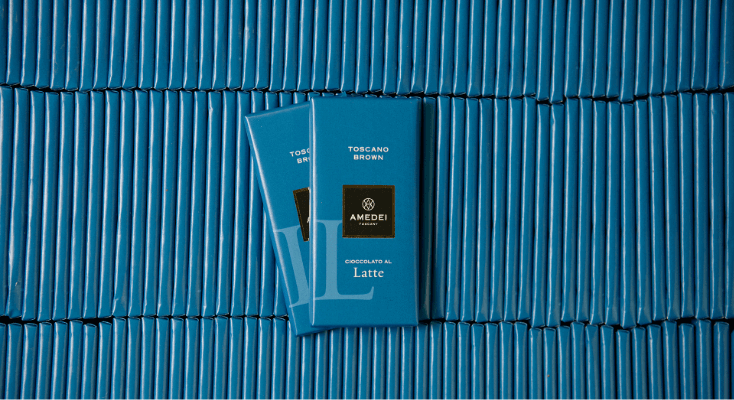 Amedei's Toscano Brown won the award "La Tavoletta D'Oro" assigned to Italy's best milk chocolate by La Compagnia del Cioccolato.
It was the eighth Tavoletta D'Oro for premium artisanal chocolate manufacturer Amedei, and a first time for one of its milk chocolates.