From bean to bar, from plantations to Tuscany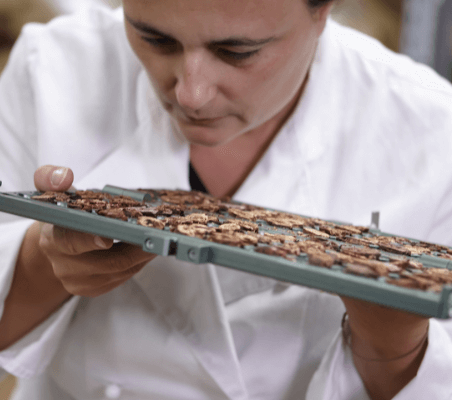 Our production chain has developed over the years as the result of our constant commitment and growing expertise, in a search for excellence that combines tradition and innovation.
It all starts with the selection of the finest cocoa beans in the world's most remote lands of origin; it continues with the creativity that produces exclusive innovative blends, to end in the laboratories where top-quality ingredients are masterfully dosed and hand-processed.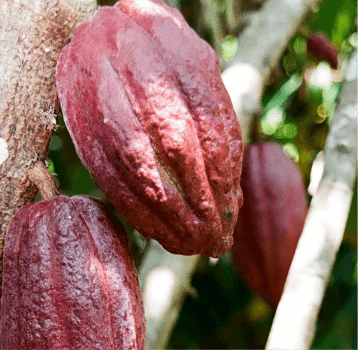 CABOSSE HARVESTING
Amedei selects the rarest variety of cocoa beans in the world, such as Criollo and Trinitiario. Cabosse is the name of the fruit of cocoa tree sand contains about 30-40 cocoa beans inside.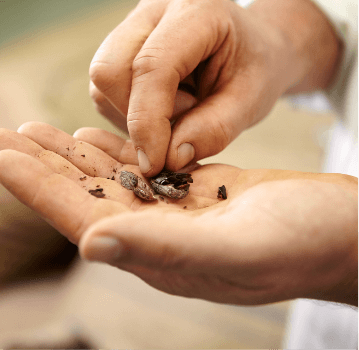 FERMENTATION & DRYING
After opening the fruit, cocoa beans are extracted, then being fermented and dryed. This is the moment when preliminary aromas are developed.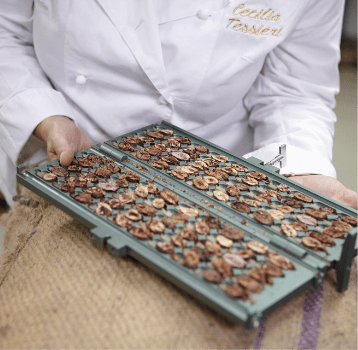 CUT TEST
Cut Test allows you to analyze and classify the quality of the delivered batches of cocoa, Humidity and Fermentation control on cocoa beans.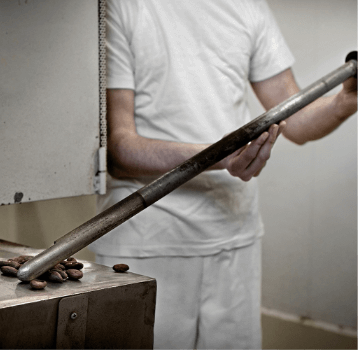 AIR-ROASTING (INDIRECT FLAME)
Cocoa beans are air-roasted under a specific controlled temperature. This tecquines allows our precious cocoa to maintain their original aromatic profiles.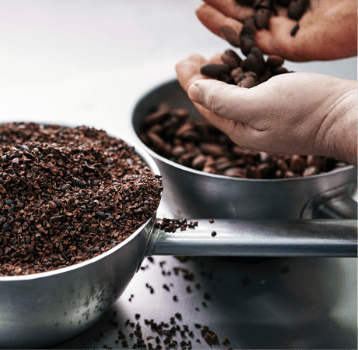 CRACKING & GRINDING
After roasting, the beans are cooled and moved onto the cracking (concasseur) to separate the husks from the fruit .Then we can create the Cocoa Mass by grinding them.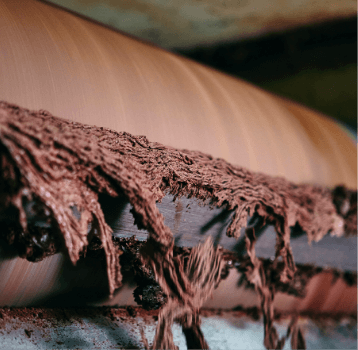 REFINING
Refining is a sophisticated technique necessary to reduce the particle size of the chocolate. The mixed mass is passed through refiners to bring the final product to 12 micronsin order to obtain a smooth chocolateeasy to melt under our palate.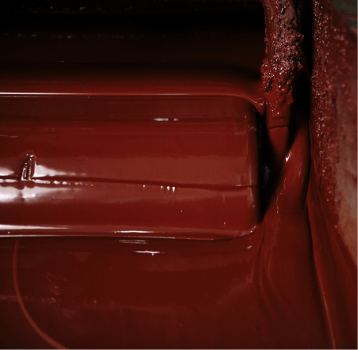 CONCHING BEAN
Chocolate is pampered up to 72 hours (according to the recipe) in small batches in order to obtain a velvety and even mixture. Here every single chocolate reach its highest aromatic curve that will carachterized the aromatic profile of every single Amedei Creation.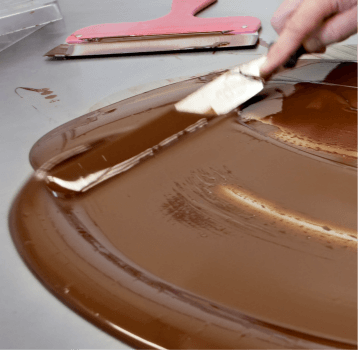 TEMPERING
During tempering, the crystallisation of the cocoa butter within the chocolate liquid is achieved. Tempering allows you to solidify chocolate in a way that keeps it glossy, causes it to break with a distinctive snap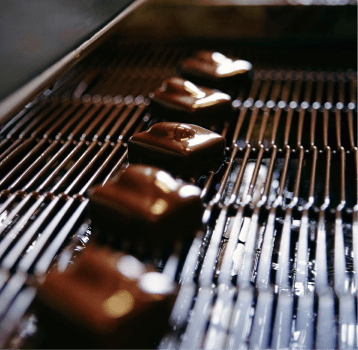 MOULDING & PACKAGING
Chocolate now is ready to turns into bars, drops or pralines and hand packaged to reach our consumers.